When it comes to your roofing, don't settle for the contractor who gives the cheapest bid to provide repairs or replacements. Get the contractor that will give you the most options and helps you determine what is the best long-term investment in your home. Get the best Florida roof leak repair contractor – Protect Preserve. We are a leading, full-service firm that can give homeowners comprehensive services. We can both repair damage to your home and provide you the strongest line of defense against future storms and leaks.
Highly Skilled Contractors Provide the Best Florida Roof Leak Repair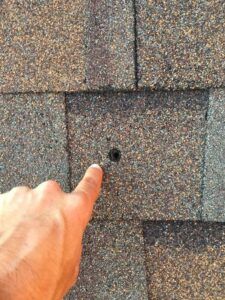 A roofing company is only as good as its technicians. We take pride in our thorough training, perhaps the best in the state. This weeds out roofers who lack a strong work ethic and a commitment to professional excellence. We offer our customers the highest quality services by professional roofers who are experts in their field. Each one takes personal pride in the work they provide. They have the insight and experience to see potential problems and offer effective, reliable solutions. Get your roof leaks repaired right the first time. We stand behind our work. You can feel secure knowing that you made an excellent choice by working with our company to provide you with a variety of roofing services.
Protect Preserve Cares About the Customer and The Work We Provide
We feel that our work speaks for itself, but we also want to make sure that the customer is satisfied when the job is complete. That is why we work closely with our customers. We listen to them and offer them detailed examples of how we can offer solutions that fit their needs.
When you choose to work with our company, you can be guaranteed the following:
We are state-certified
We are licensed and fully insured
We have a stellar reputation
We offer competitive pricing
We offer a comprehensive set of services
Additionally, you can feel confident working with our team because we listen and communicate effectively with customers. This ensures the job is completed properly and in a timely fashion.
Integrity is the Key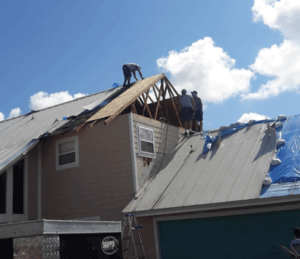 When it comes to providing services and recommendations, we will always offer the most economical solution that will get the job done properly. For example, rather than pressure the homeowner to purchase new roofing unnecessarily, we will offer repair solutions. We strive to offer transparency with each job so the customer knows exactly what to expect and why the services are being recommended. When dealing with our company expect clear and friendly communication such as:
Clear estimates
A reasonable timeline without long delays
No hidden costs
Management and supervisors are available to talk with customers at any time
Rather than deal with fly-by-night, roofing crews cobbled together in response to the latest storm, deal with proven professionals. Call us today to schedule a consultation. Let us get started helping you protect your home while saving money and time.
Explore All of Your Roofing Options to Make the Best Choices
If you are trying to minimize your up-front costs, your Florida roofing contractor needs to provide you with a low-cost shingle quote. However, other options are often the more cost-effective solution in the long-run. If you want to stay in your home for decades, you should be considering energy efficiency and durability. If you are planning to sell your house, you should be considering resale value. Either way, your roofing decision can have a big impact on your goals. To maximize your investment, you should be able to discuss repairs for the following roofing materials with your Florida roofing contractor:
Slate roofs
Rubber slate roofs
Stone-coated steel
Built-up roofs (Commonly called BUR or "tar" roofs)
Roof membranes (for flat roofs)
Wood shakes
Solar roof tile
If your roofer is not discussing these options with you, it is most likely because they are not skilled in all of these materials. You deserve a firm that can help you explore all of your options.
We Are Your Full-Service Provider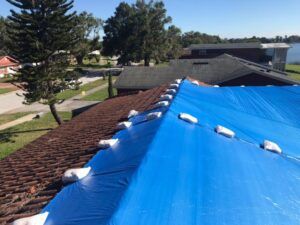 One of the biggest advantages of working with Protect Preserve is that we can help you with all of the exterior concerns including:
Serving All of Florida
Protect Preserve is proud to serve most of Florida, with multiple hubs across the state. Learn more about:
Tampa roof leak repairs
Orlando roof leak repairs
Jacksonville roof leak repairs
For a free, expert consultation, and to get the best Florida roof leak repairs, please call us at 833-PP-ROOFING (833-777-6634).