Florida Roof Repair Costs Can Be Minimized with Proper Consultation and Strategy
In Florida, you've got to have a strong roof. On average, hurricanes hit the state more than once per year. That means not only must your roofing be secure, but more durable than in many other parts of the country. This is one reason Florida's average roofing costs for total replacement are generally higher than the rest of the country–at least according to Home Advisor's roofing cost calculator for Orlando.
Still, you can reduce this cost through a few different methods. At Protect Preserve, we offer competitive pricing and roofing options in terms of repair or replacement. We'll review ways to reduce your Florida roof repair costs:
Repairs Are Cheaper than Replacement
Conduct Regular Maintenance
Use Insurance to Cover Repairs
Consider Changing What Sort of Roof You Have
Repairs Are Cheaper than Replacement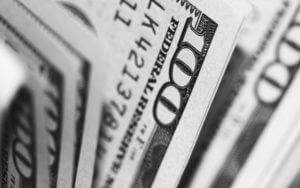 It goes without saying that roof repair costs can be significantly lower than roof replacement costs. Yet, throughout the state, homes with mostly intact roofs that experience leaks or damage are getting completely reroofed. This is especially true for areas that experience intense storms. Anywhere that you see a lot of blue tarps on roofs, you can expect a lot of complete roof replacements, even when damage or leaks are in small areas. Why does this happen?
There are two main reasons why contractors prefer to replace rather than repair roofs. The first is that most roof repairs actually require greater technical expertise and craftsmanship than simply replacing the roof. Most contractors do not have many (or any) experts with the technical know-how to make difficult repairs. This is especially true after a big storm. Florida roofing contractors are notorious for hiring any physical laborer they can find, regardless of their experience, after a storm. At Protect Preserve, we pride ourselves on our training. Each of our crews is headed up by a true roofing expert that can handle the technical challenges posed by virtually any project.
The second reason is more cynical. Whole house reroofing is much more profitable than repairing a roof. some roofers will exaggerate the extent of the problem, and make significantly more money. Following a big storm two things happen. Insurance adjusters are spread thin and homeowners are panicky and sick of waiting for roof repairs. These contractors take advantage of the situation. And still, homeowners almost always have to wait longer for the job to get finished as well, because a re-roof is more likely to take longer to complete than to perform a repair. At Protect Preserve, that is not who we are, or how we operate. You have our commitment to lay out the best options for you, and allow you to make informed decisions about your home.
Conduct Regular Maintenance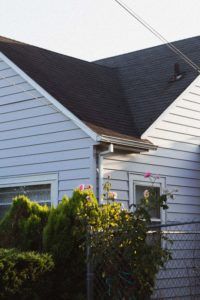 Moderate repairs can run anywhere from a few hundred dollars to a couple thousand. This depends on the scope of the problem and the materials used. Regular inspection and maintenance can help keep moderate repairs from becoming major repairs. As they say, an ounce of prevention is worth a pound of cure. Specifically, look for damaged materials and places where flashing may be peeling up or shifting. Clear debris off the roof periodically. It is especially important to keep the area above your roof clear of branches from trees that might rub against the roof in high winds, or even snap off and land on your roof.
Using Insurance to Cover Repairs
Your insurance may cover the cost of repairs, both large and small. If you have the right coverage, they could even cover the cost of total roof replacement. A variety of factors come into play, such as the cause of the roof damage, the roof's age, your home's value, other damage, etc. The most important factor is the insurance policy itself. Protect Preserve can help you document the needed repairs and get the project moving because we regularly deal with such agencies. We know insurance jargon and technical elements that insurance carriers consider. Let us help you as much as possible for you.
Consider Changing What Sort of Roof You Have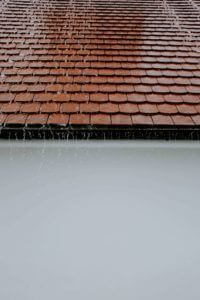 Whether you're replacing or repairing your roof, costs can vary dramatically. Not only do materials matter, but timing as well. Immediately following a major storm, prices for materials can skyrocket, not only in the affected area, but elsewhere in the country as well because of demand for materials. In fact, the reason we don't include price ranges is that prices fluctuate so quickly.
Nonetheless, traditional 3-tab asphalt shingles usually are the cheapest option. Architectural shingles are somewhat more expensive. Metal roofing, wood shakes, and cedar shingles are about the same as architectural shingles, but again, this can vary a great deal. Slate, tile, and stone-like roofs are typically the most expensive options, but may also have the greatest variance in price, depending on the colors and styles you choose. The important thing to do is to call us at 833-PP-ROOFING (833-777-6634) to get the most up to date prices in your area. Expect chimney, skylight, and valley flashing repairs to be several hundred dollars. Again, the best bet is to call and get an estimate.
To cumulatively reduce expenses, changing materials to the least expensive options may be worthwhile. You'll still have labor costs to consider. Some materials are easier to work with and require fewer man-hours to install. You won't end up paying as much because the job will go quicker. It will always depend on the specifics of your home, though. Going for the cheapest options may cost you in the long run, owing to the need for increased repair and replacement.
Explore All of Your Options
The best strategy is to discuss all of your options with a knowledgeable professional. Florida roof repair cost will be higher if you don't know what to look for and which questions to ask. If you hire the wrong people or install materials that won't hold up to Florida weather conditions, they could be considerably higher. If you have to fix or replace the roofing continually, then you're not saving money. On the other hand, installing costlier roofing material that lasts for decades can save you money in the long run. Which options are best for you will depend on you and your property? Consultation with professional roofers like those at Protect Preserve can help you make and apply informed decisions that maximize your resources and minimize unnecessary roof repair costs. Our goal is to give you the best long-term value and cultivate a reputation as the firm that looks out for homeowners in need. You should also be able to learn about how different roofing materials can affect the resale value of your home. To maximize your investment, you should at least be able to discuss the following options with your Florida roofing contractor:
Temporary roof tarp
Shrinkwrap leak prevention
Slate roofs
Rubber slate roofs
Stone-coated steel
Built-up roofs (Commonly called BUR or "tar" roofs)
Wood shakes
Solar roof tile
If your roofer cannot discuss these options with you, it is most likely because they are not skilled with all of the options listed. Explore your options before making a large investment in your home.
Florida is Our Service Area
Protect Preserve is proud to serve most of Florida, with multiple hubs across the state. Learn more about:
Tampa roof repair
Orlando roof repair
Jacksonville roof repair
To minimize your Florida roof repair costs, and get the best value on your project, please call us at 833-PPROOFING (833-777-6634) for a free consultation.