Florida weather is rough on roofs. Between the wind of hurricanes and the relentless Florida sun, roofing systems take a beating. There are many things to consider when a homeowner is in the market for a new roofing system for their home and making a smart roofing choice is essential. Clay roof tiles in Florida are quickly gaining popularity for a variety of reasons. Your roof not only protects your home, you, and your loved ones from the elements, but it also brings out the beauty and style of your home. That is why we, at Protect Preserve Roofing, have come up with specific factors that homeowners should always keep in mind when making any significant decisions. Here are some of the key considerations:
Style
Durability
Cost
Maintenance
Style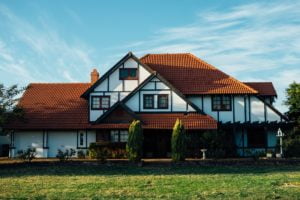 Choosing the wrong roofing style will negatively affect the aesthetic appearance of a homeowner's house. Roofing systems come in different styles and shapes that help in defining the looks of a house. One not only has to look for roofing that suits the needs of the house but should also align with the architectural design; not just the architectural design of the house, but the neighborhood.
Durability
Certain materials have longer lifespans and should affect the homeowner's purchase decision and of course, the better the quality, the more expensive the purchase price. Clay or concrete tile roofs could last nearly a century if properly maintained.
Cost
The average cost of roofing systems can vary substantially, depending on when you reroof, where your home is located, and what materials you use. While the lower end of the price scale is traditional asphalt shingles, the upper end is clay tiles. Prices can fluctuate, especially following a major storm, so please call us at 833-PP-ROOFING (833-777-6634) for the most updated price points.
Maintenance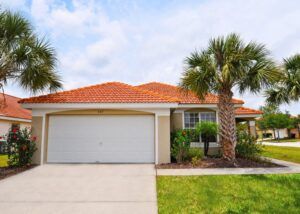 A homeowner in Florida has to factor in the upkeep and manageability of the roofing system he or she wants to invest in. This includes longevity, as well as cleaning and making minor repairs when the need arises. Clay tiles don't require a lot of maintenance, but when they crack, they need to be replaced.
How Do Roof Tiles Work?
Clay roofing tiles are usually designed mainly to keep out rain and are traditionally made from materials such as terracotta, ceramics, clay, or even slate. Modern materials such as concrete and plastic are also used, and most clay tiles have a waterproof glaze. Like Singles, they are affixed with nails and are placed in parallel rows overlapping each other.
The Advantages of Clay Roof Tiles in Florida
a)   Durability
A clay tile roof is made to withstand the natural climatic elements such as rain, hail, and even high winds and tends to last a very long time. Perhaps most of all, they are among the most resistant types of roofs to damage caused by intense sun. They are known to last decades longer than regular asphalt shingles.
b)   Style
Clay tile roofing is designed in beautiful and exotic ways, and they help homes stand out from others within the neighborhood. They tend to borrow from the Spanish architecture and are eye-catching. They can drastically increase the sale value of a house and reduce the time on the market.
c)   Lower Long-Term Costs
First and foremost, since tile has such a long life expectancy, replacement costs are minimal, and the system can pay for itself in the long-run. They are also known to be significantly more energy-efficient than other types of roofs, which can lower your heating and cooling costs. Since the clay tile system happens to be fireproof, sometimes homeowner's insurance costs will even be lower.
The Disadvantages of Clay Roof Tiles in FL
a)   High Upfront Costs
The high return on investment such as durability, stylish appearance, and energy efficiency do not come at a low price. Cost of the clay tile can vary widely depending on the composition and design of the specific tiles you choose. They are more expensive than asphalt shingles and metallic roofs and even cost more to install.
b)   Maintenance
Installing the clay roofing system is not an easy job, and neither is repairing damaged parts. While the tiles usually last far longer than asphalt shingles, (and sometimes even the rafters and sheaths beneath them) replacing individual broken tiles is more expensive and difficult than replacing individual shingles. Replacing or reinforcing the substructure can be even more expensive.
c)   Weight
Compared to other roofing systems, such as metallic and shingles, clay tiles are significantly more dense; thus homeowners sometimes have to incur additional costs to create reinforcements to support the roof, if the original design called for a different roofing system.
Why Choose Protect Preserve as Your Florida Roofing Contractor?
Florida is Our Service Area
Protect Preserve is proud to serve most of Florida, with multiple hubs across the state. Learn more about:
Tampa clay tile roofs
Orlando clay tile roofs
Jacksonville clay tile roofs
We Are Your Full-Service Provider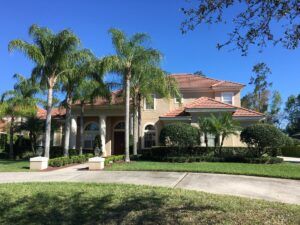 One of the major advantages of working with Protect Preserve is that we can handle your roof needs as well as gutter installation, siding, and even improve the R-value of your home with spray foam insulation.
Here is a list of our most commonly provided services:
Roof tarp
Shrinkwrap leak prevention
Other roof repairs
We Give You the Best Options
While traditional, 3-tab shingles are typically the cheapest option for homeowners needing to fix or repair a roof, other options are often the more cost-effective solution in the long-run, whether you want to stay in your home for decades, or are looking for a high resale value. In order to maximize your investment, you should at least be able to discuss the following options with your Florida roofing contractor:
If your roofer cannot provide you with these options, it is most likely because they are not skilled with all of these roofing materials. Explore your options before making a large investment in your home. That said, tile roofs are a fantastic option.
Clay roof tiles in Florida are increasingly popular, and with homeowners making informed decisions, we shall see an increase in installation numbers. Contact us at 833-PP-ROOFING (833-777-6634), and we will be glad to offer our expert assistance in choosing the right roofing system for your home.