There are some great roofing options for Florida homeowners. Metal roofing in Florida is quickly gaining popularity amongst its residents, and the trend is becoming widespread. From Miami to Jacksonville to the Panhandle, metal roofs are widely sought after for the advantages they offer. This includes their timeless look, long-lasting ruggedness, and easy maintenance.
Metal roofing systems use interlocking pieces and panels that connect seamlessly into place. They may be shaped and decorated in different patterns to bring out their beauty and style. Roofs are most commonly made from materials such as aluminum, copper, zinc, titanium, and stainless steel.
Consider All Your Roofing Options
Metal roofs are a classic, and popular option, but not the only material you should consider. Other options often have lower up-front costs, and some are more durable. In order to maximize your investment, you should at least be able to discuss the following options with your Florida roofing contractor:
Roof membranes (for flat roofs)
Wood shakes
Solar roof tile
Built-up roofs (Commonly called BUR or "tar" roofs)
Slate roofs
Rubber slate roofs
Stone-coated steel
If your Florida roofer cannot provide you with these options, you might want to keep looking at other roofers. Explore your options before making a large investment in your home.
Strengths of Metal Roofing in Florida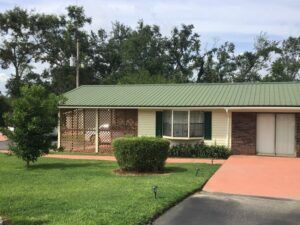 The kind of roofing system used dramatically determines the overall comfort, beauty durability, and even value of a house. It is essential to understand what benefits a roofing system has to offer before making the purchase. Advantages of metallic roofs include:
Durable
Easy to maintain
Energy efficient
It is Versatile
It is attractive
Fire resistant
Easier to install
Durable
Due to the quality and proportions of materials used to make them, Metallic roofs have proven to be long-lasting and durable, and thus do not require much maintenance even after being exposed to harsh conditions such as high winds and hot summers.
Easy to Maintain
Equally important, metal roofs are among the easiest roofs to fix if something does go wrong. They are one of the more popular low-maintenance choices.
Energy Efficient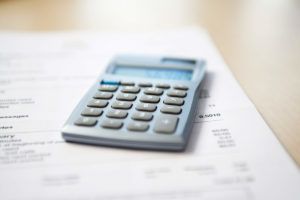 Metallic roofs in Florida have Energy Star rated coatings that can prevent excessive heat from the sun from entering the house. The insulation also helps maintain a steady temperature, reducing air conditioning costs. This can make them superior to traditional asphalt shingles, though tile roofs can be even more energy efficient.
Versatile
A metal roof offers a wide range of styles, and colors that cater to the needs of different consumers. They also come in various price ranges, depending on the use, which can make them affordable. They can be used for sheds, homes, garages, etc. where things like membrane roofs or tile roofs would typically not be used, making them a versatile choice. You want the shed to match the house, a metal roof is a good choice.
Attractive
Metallic roofs offer an excellent beautiful finish that captures the eyes of onlookers, offering a simple, chic, classic look that offers a uniqueness that stands out from other homes in most communities.
Fire Resistant
Metallic roofs have a class "A" rating due to the non-combustible materials they are made of. Even with the scorching sun and attic fires, they can withstand high temperatures and still maintain their class "A" quality, reducing the risk of widespread fire damage.
Easier to Install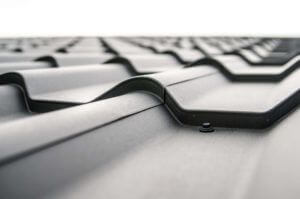 As compared to other roofing solutions, metallic roofs tend to install more quickly, which lowers labor costs. Professionals agree that compared to a shingle roof, metallic roof installation is quicker, and labor costs are lower.
Weaknesses of Metal Roofs in Florida
Metal roofs are known to offer many advantages, but certain disadvantages of this type of roofing system, include:
Higher initial cost
Rust and fading over time
Noise pollution
High Initial Price
The material cost for a quality metal roof is generally significantly higher than shingle roofing systems. When compared to asphalt shingle roofs, metal roofs start at roughly double the expense. However, they last longer, and the long-term cost over decades may be significantly lower than installing and replacing shingle roofs multiple times.
Rust and Fading Over Time
This only occurs after very long periods of use, but there is no denying that metal roofs fade over time. Depending on the material, they can also rust. This can easily be corrected by using specific coatings, and/or a paint job.
Noise Pollution
This usually occurs during periods of heavy rainfall or hailstorms, but there is no denying a metal roof can be loud. New installation processes can insulate somewhat against this noise. Many homeowners specifically choose this material because they love the sound, and once they grow accustomed to it, homeowners of metal roofs seldom view this as a severe disadvantage.
Why Choose Protect Preserve?
We Are Your Full-Service Provider
One of the major advantages of working with Protect Preserve is that we can handle ALL of the issues associated with leaks and roof damage, from placing a temporary tarp to fixing simple leaks to replacing the whole roof and we'll work with all insurance companies. Here is a list of our most commonly provided services:
Temporary tarp
Shrinkwrap leak prevention
Florida is Our Service Area
Protect Preserve is proud to serve most of Florida, with multiple hubs across the state. Learn more about:
Tampa metal roofing
Orlando metal roofing
Jacksonville metal roofing
For all of the reasons listed above, metal roofing in Florida remains a popular option, and it can offer a lot to homeowners. Whether you are looking for that classic style, the sound of Florida on the roof, durability, or the improved energy efficiency of the latest products, metal roofs in Florida can be a very appealing option. If you would like a free quote, or want to learn more about which type of roof is right for you, please call us at 833-PP-ROOFING (833-777-6634).