Panama City's climate makes it unique for roofers. Due to severe heat and 221 sunny days annually, roofs are vulnerable to the effects of UV rays. Coastal areas are also exposed to high winds, hurricanes, and storms, which can extensively damage roofs. Architectural shingles in Panama City are an exceptional choice of roofing material. In this article, we'll explain some of the pros and cons of choosing architectural roof shingles for your Panama City home.
What is an Architectural Shingle?
In simple terms, architectural shingles are a high-quality, more durable type of asphalt shingle. They are also referred to as dimensional or laminate shingles. Their primary composition is an asphalt-coated fiberglass mat base that's further laminated with several layers of waterproof asphalt.
Architectural shingles are so-called because they were initially designed to make your roof more aesthetically pleasing. They can be made to look like natural slate tiles or cedar shakes without the extra weight and expenses.
Strengths of Architectural Shingles in Panama City
Durability
As stated earlier, Panama City's climate requires a powerful roofing type capable of resisting mother nature's onslaught. When purchasing our architectural shingles, our primary focus is on durability. They last significantly longer than regular 3-tab asphalt shingles.
According to the International Association of Certified Home Inspectors (IACHI), they can endure for up to 2 decades. That's better than traditional asphalt shingles, which can last up to 12 years.
Wind Resistance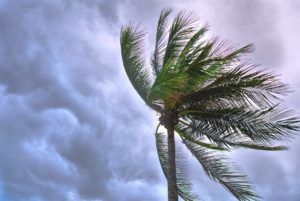 Architectural roof shingles remain durable during hurricanes due to their asphalt layers. Multiple asphalt layering in their layout enables them to resist winds up to 120 mph strong. Regular 3-tab asphalt shingles easily peel back or become prone to damage when winds surpass 80 mph.
Fire Resistance
Fiberglass reinforcement gives architectural shingles a fireproof surface. Since fiberglass is neither organic nor combustible, these roofs have a Class A fireproof rating. This is similar to non-combustible roofing materials such as metals and slates.
While it's not an assurance that your roof will never catch fire, it makes your house comparatively safe. More than 355,000 structure fire occurrences are reported in the US each year. Given that higher roof integrity prevents fires from expanding rapidly, this consideration is under-appreciated.
Impact Resistance
Another benefit of architectural shingles over regular 3-tab shingles is their ability to resist high impact. Although rare, Panama City gets hailstorms sometimes. Strong windstorms and hurricanes also dump debris, including tree branches, on roofs.
Roofs that can withstand such situations without collapsing are ideal. While Mother Nature can't be underestimated, architectural shingles can resist Class 4 hurricane impacts. This is the best rating in that category. You can sleep peacefully knowing over your head is covered.
Energy Efficiency
Panama City's sunny days call for regular AC use. Light-colored architectural shingles have high solar reflectance, which does away with a lot of the UV radiation. Since they have better ratings than standard 3-tab shingles, the roof absorbs less heat. This results in lower home energy use and cooling costs.
Curb Appeal
Similar to the appearance of slate roofing, architectural shingles are attractive and are available in many colors, patterns, and texture. This pleasing appearance makes new homes appear grander, while older homes appear ageless. They also blend easily with other structures on your property, such as sheds and garages.
Cost-Effective
Metal and tile roofs have their benefits, but they're also costly. These are a more affordable and durable option. Although they are more expensive than regular 3-tab asphalt shingles, their unique design makes them stronger and longer-lasting than the alternative. This makes them a worthy investment for a roof that you want to last.  Some manufacturers are so confident in their heavy-duty nature that they offer decades-long warranties on architectural roofing tiles.
Weaknesses of Architectural Shingles
Not Eco-Friendly
Metal, clay, and slate shingles are classified as green roofing products because they are made in an environmentally friendly way. The same can't be said of architectural shingles. Other than their asphalt element being petroleum-based, their manufacturing process produces many greenhouse gases.
Thermal Splitting
Although thermal cracking is more prevalent in asphalt shingles, architectural shingles also experience it. Panama City's weather changes drastically, with cold temperatures shifting to hot on short notice during the spring, fall, and early winter.
These sudden temperature changes lead to contraction and expansion, which can cause cracks over time. Even though they're more rugged than their regular 3-tab counterparts, architectural shingles are not as long-lasting as metal or tile roofing solutions.
Commonplace
The mainstream nature of these shingles doesn't improve a home's resale value. Compared to tile and metal roofs, they're unremarkable as they are common throughout a vast majority of neighborhoods.
Find the Best Roofing Options
The point is that there are many good options when it comes to roofing. In Florida, with our intense sun and sometimes raging storms, we have extra things to consider. It is easy to focus on the very specific up-front cost. If you are planning to stay in your home for some time, durability and energy efficiency should factor into your thinking. If you are planning to sell your home, the impact on resale value should be a consideration as well. In order to maximize your investment, you should at least be able to discuss the following options with your Florida roofing contractor:
Wood shakes
Solar roof tile
Slate roofs
Rubber slate roofs
Stone-coated steel
Built-up roofs (Commonly called BUR or "tar" roofs)
Roof membranes (for flat roofs)
If your roofer cannot provide you with all of these options, be aware, it may be because they are not skilled in all of them. Explore all your options before making a large investment in your home.
We Are Florida's Choice for Roofing Contractors
Protect Preserve is proud to serve most of Florida. We have multiple hubs across the state. Learn more about:
We Aren't Just Panama City Roofing Company – We Are Your Full-Service Provider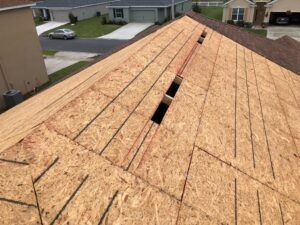 One of the major advantages of working with Protect Preserve is that we can handle all of the issues associated with roof damage, gutters, and siding. We can fix simple leaks or build a completely new roof, and everything in between.
Here is a list of our combined most commonly provided services:
Completely reroof house
Roof tarp
Shrinkwrap roof lean prevention
Architectural shingles in Panama City are the most popular roofing solution for new homes. Although others like metal, clay, and concrete are also beneficial, these shingles are affordable, fire-resistant, durable, and flexible. After years of working with roofers and siding contractors, Protect Preserve was created to solve the problems we've seen first-hand that homeowners have to deal with. We have done that and have a different approach to a wide range of problems that homeowners encounter. That is why we aren't like any other Panama City roofing contractor. For a free consultation or price quote, please call us today, at 833-PP-ROOFING (833-777-6634​).