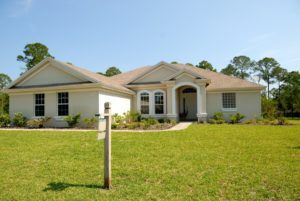 In this article, we'll briefly explore methods you can use to reduce roof repair expense for your home in Panama City. Roof repair costs usually come when you least expect it, so having a game plan in place to combat those unexpected expenses can be very helpful.
Panama City is well known to have plenty of weather that can impact the structure of your home. If your roof isn't strong enough to withstand the constant weather changes, your property will be degraded over time. You can expect the threat of at least one hurricane a year in this area. Your roofing must be secure and able to endure such storms. Because of this, roofing needs in Florida must be held to a higher standard than many other parts of the country.
You can expect the average roofing repair cost in Panama City to be higher than the national norm. In Florida, generally, total replacement is about 15% more than the rest of the country. Keeping that in mind, there are many roof repair options available to you that can help you avoid the expenses of an outright roof replacement, or at the very least, lower the total cost. With Protect Preserve you'll find competitive rates with a variety of roofing materials and options that will fit your budget. When weighing your options, consider the following:
It's Cheaper to Repair Than Replace
Regular Maintenance Reduces Repair Needs
Proper Appraisal Through Insurance Can Cut Repair Costs
Switching to a New Roofing Option Can Help Reduce Long-Term Costs
It's Cheaper to Repair Than Replace
In Panama City, roof repair costs are still being affected by Hurricane Michael. Still, they are less than the expense of a total roof replacement. Even so, many homeowners end up getting a total replacement when a repair would suffice – something you'll often encounter in Panama City.
This happens for a few reasons. Firstly, some contractors simply pitch a total replacement instead of discussing a repair. This can be overkill for what is actually needed. Secondly, repairs can be harder than a replacement, which requires more expertise. A good number of contracting companies have few workers (or none) among their ranks with the technical know-how to properly repair a roof.
When a big storm rolls in, you can expect this issue to be more relevant. Panama City roofing contractors may hire any day laborer they can to keep up with demand after a storm. This is one reason that training of our personnel is paramount at Protect Preserve. All crews are led by true experts in roofing repair; the kind who can handle many diverse repair challenges on just about any project.
After a major storm, insurance adjusters are exceptionally busy handling the influx of requests. Meanwhile, those who have had their properties damaged start to panic. Accordingly, many simply purchase a total roof replacement when it's not always necessary. At Protect Preserve we give you our commitment to honest service, providing you all relevant information so you can make an informed, budgeted decision.
Regular Maintenance Reduces Panama City Roof Repair Cost
A repair on your roof could be a few hundred dollars or it could be a few thousand. The sort of materials necessary (and the extent of necessary repair) affects these costs. We recommend that you have your roof inspected regularly. You should complete roof maintenance at intervals too. These actions reduce repair costs and help you avoid a major repair or replacement and the associated costs.
The old saying rings true here: an ounce of prevention is worth a pound of cure. As such, inspect your roof and see where there is damage, shifting, or peeling. It is also important to clean off debris that may collect on your roof. Branches from trees will rub on your roof when the wind gets high, or snap off and fall, both of which can damage your roof. Keep an eye on any trees near your home and have them regularly trimmed to reduce debris during storms.
Proper Appraisal Through Insurance Can Cut Repair Costs
It is possible that insurance will cover repair expenses, either minimally or extensively. It depends on your coverage and the cause of damage. In some situations, they will cover a total roof replacement. Which sounds great, but anecdotally, some report that if you make a claim, you may see your premiums increase. There are many factors to consider. The particulars of your policy will determine what they'll cover.
Switching to a New Roofing Option Can Help Reduce Long-Term Costs
Whether you need some level of repair or a total replacement, costs will vary, sometimes quite a bit. Materials and timing come into play. Just after a storm, expect material costs to jump through the roof – pun intended. Everybody needs help and available local supplies dry up. Because prices fluctuate so extensively during these situations it's impossible to list prices online.
That said, on average, if you go with 3-tab asphalt shingles, you'll likely save the most. Architectural shingles work also but are generally a bit more costly; though they're in the same range as metal roofing, wood shakes, and cedar shingles. The most expensive options will be stone-like solutions, tile, or slate. There are plenty of good options when it comes to roofing.
In Florida, with our intense sun and even more intense storms, we have extra things to consider. It is easy to focus on the very specific up-front costs. If you are planning to stay in your home for some time, durability and energy efficiency should factor into your thinking. If you are planning to sell your home, the impact on resale value should be a consideration, as well. In order to maximize your investment, you should at least be able to discuss the following options with your Florida roofing contractor:
Ceramic or clay roof tiles
Wood shakes
Solar roof tile
Built-up roofs (Commonly called BUR or "tar" roofs)
Roof membranes (for flat roofs)
Slate roofs
Rubber slate roofs
Stone-coated steel
Explore all your options before making a large investment in your home.
Consultation Solidifies Savings
To get the best solutions for your property, and conserve your assets, contact us at (833) 777-6634. We'll give you up-to-date prices and help you through the whole process.
If you're dealing with repairs concerning valley flashing, chimneys, or skylights, expect a repair cost of several hundred dollars. For total cost-reduction, use materials that are less expensive.
Labor is still going to be costly, ask professionals like those at Protect Preserve which materials are easiest to work with; this will diminish the time necessary for installation which lowers labor costs.
Panama City roof repair costs can be managed in a way that maximizes your resources. Going too cheap will require more repair or replacement, going too expensive overshoots the target. Consultation helps you get the job done right.
We Are Florida's Choice for Roofing Contractors
Protect Preserve is proud to serve most of Florida. We have multiple hubs across the state. Learn more about:

Minimizing Tampa roof repair costs
Minimizing Orlando roof repair costs
Minimizing Jacksonville roof repair costs
Minimizing General Florida roof repair costs
We Aren't Just a Panama City Roofing Contractor – We Florida's Full-Service Provider
Protect Preserve can do more than just roofs. In addition to tarping, performing roof repairs, and replacing your roof with a new one with any material you want, we install gutters, siding, and even spray foam insulation.  We do it all while providing proper documentation for any insurance claim you have. We work with all insurance companies.
Here is a list of our combined most commonly provided services:
Completely reroof house
Roof Tarp
Shrinkwrap roof leak prevention
Complete home restoration