Many property owners are surprised to learn how many really good options there are for roofing in Panama City. Whether you are a homeowner or a business owner, whether you are building a new home, or need a new roof on a Florida classic, it is great to have so many good choices. For more details on specific options, or to get a complimentary price quote from the top Florida roof contractor, please call  833-PP-ROOFING (833-777-6634​). Here are five of our most popular types of roofing in Panama City, with a few important points for each of them:
Metal Roofing in Panama City
Metal roofing has that classic Southern look many people have fallen in love with. It is also quick and easy to install, and less expensive than tile roofs. Metal roofing is very resistant to high winds, punctures, and UV damage. And don't forget the tinging sound of Gulf showers rain on that metal roof. Despite its durability, discoloration and corrosion can develop over time due to those exact same Panama City rainstorms. Compared to other materials, metal roofing is not as good an insulator and is not as cheap as most shingle roofs.  Learn more about metal roofing in Panama City here.
Asphalt Shingles in Panama City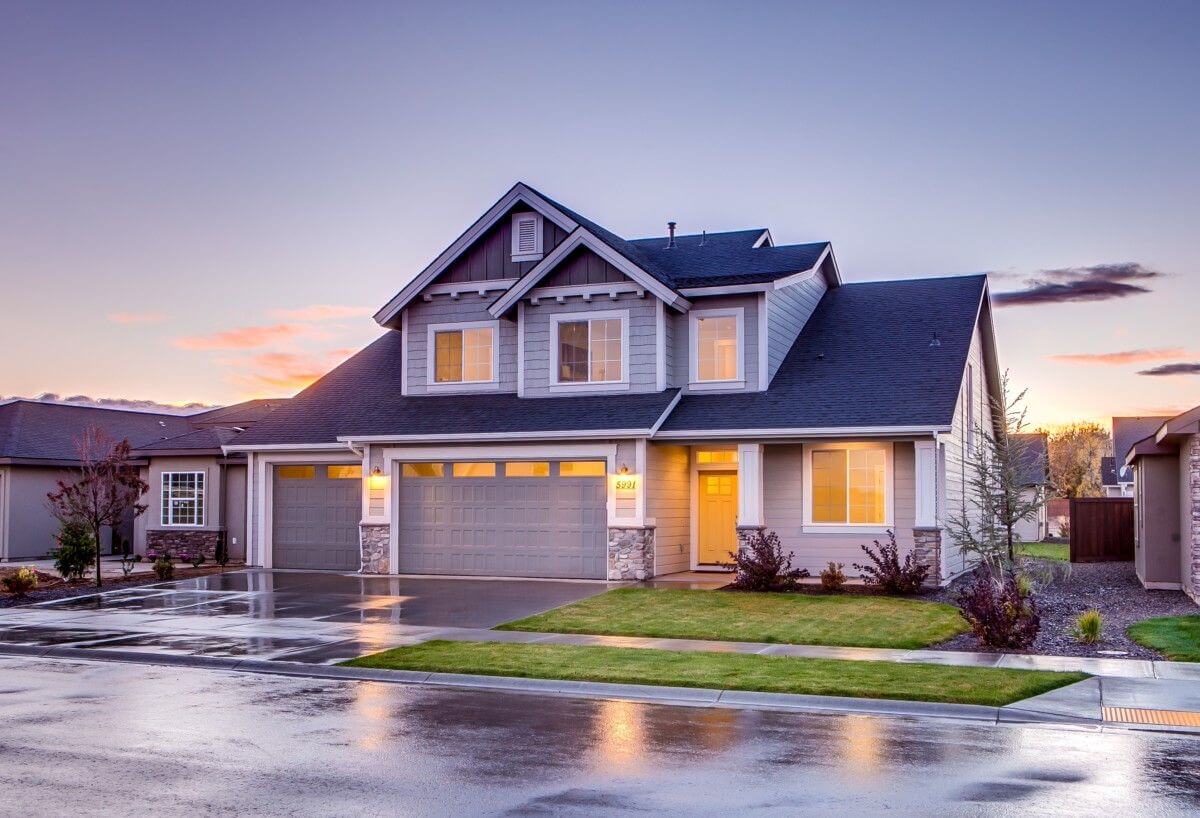 The traditional 3-tab asphalt shingle is undeniably the most common Panama City roof type. Asphalt shingles are the most affordable choice, which makes them the most popular. They are relatively easy to install and come in a wide variety of colors, making them a versatile solution. There are a few drawbacks to asphalt shingles, however. They are not particularly durable. Given Florida's high winds and intense UV exposure their useful life is typically shorter than any other choice. They also have relatively low insulation value and are not very eco-friendly. Still, as an economical choice, they are very common. Learn more about asphalt shingles in Panama City here.
Architectural Shingles in Panama City
Architectural shingles are like asphalt shingles on steroids. They share many of the advantages and disadvantages of asphalt shingles, but they are stronger, tougher, and thicker. Their biggest advantage is their increased durability and longer expected useful life. They are rated for significantly higher winds than 3-tab shingles, and hold up much better to UV exposure. Many homeowners prefer the "depth" of appearance that this thickness gives the looks of the roof. They are more energy-efficient than 3-tab shingles. Those benefits come at a cost, however, as architectural shingles are more expensive than 3-tab shingles. With reduced replacement costs, however, this option can more than pay for the added expense over 3-tab shingles. Learn more about architectural shingles in Panama City here.
Roof Tiles in Panama City
Roof tiles have a distinctive, Florida/Spanish style that many property owners love. Because of this, they also tend to have the biggest return on property values. They are incredibly durable, and the most eco-friendly of all roofing options. They are nearly impervious to UV damage and quite wind resistant. They are susceptible to flying debris, however, and are not ideal choices under large trees. Roof tiles provide strong insulation value, which leads to lower energy bills. The drawback? Cost. Both labor and materials run high with concrete or clay roof tiles. Roofing tiles are very difficult to install and often require additional roof reinforcement before they can be put in place. They are also the most expensive option on a square-foot basis. Learn more about roof tiles in Panama City here.
Roof Membranes in Panama City
If you have a flat roof, a roof membrane may be a fantastic choice for you. There are a few different types of materials that can be employed in membrane roofs. Each has its own list of strengths and weaknesses, as well as its own price points. This range of prices and features can lead to unexpected values for property owners. Roof membranes are usually very resistant to wind damage. Roof membranes are also typically very good insulators, which can lower energy costs significantly. Some options are also pretty eco-friendly. They can be vulnerable to punctures, however, and may not be ideal under large trees. They also cannot be installed on roofs with steep pitches. Learn more about roof membranes in Panama City here.
There are other, more specialized types of roofing in Florida. We would love to explore your options with you. Please call 833-PP-ROOFING (833-777-6634​) for a free consultation with a member of our experienced, helpful team.