Roofs are vital, since they are the first line of defense against the elements. This is especially true of a place like Florida. Very few places in the nation get as many hurricanes, as much rain, or as intense UV exposure as much as Florida does. Roof repair or replacement is very common in the state. The national average for reroofing a home in 2019 was roughly $7700 nationwide. That isn't even taking into consideration size, materials, pitch, or storms. Yet, precisely because of the precautions we must take against extreme weather, the costs in Florida are higher. There are, however, practical ways to save when you have to reroof a house in Florida. Here are a few helpful tips.
Things to Keep in Mind When Preparing to Reroof a House in Florida
Replacing the roof of a house is a serious project that requires a significant financial commitment. The roof is not the place to cut corners. However, you can save money and get the most out of your investment by focusing on a few key factors:
Repairs are cheaper than replacement
Carefully weigh the advantages and disadvantages of different types of roofing
Look for references
Make sure the team is licensed and insured
Look for a full-service provider
Repairs Are Cheaper than Replacement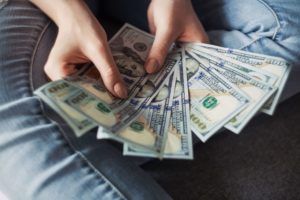 Obviously, roof repair can be significantly cheaper than roof replacement. Yet, roof repair is far less common in Florida. Homes with mostly intact roofs that experience leaks or damage often get completely reroofed. This is especially true for areas hit by hurricanes or tropical storms. Any place that experiences wide-spread damage tends to see many more complete roof replacements than repairs. This is true even when damage or leaks are in small areas. Why?
There are two main reasons why contractors would rather replace than repair roofing. The first is that whole house reroofing is very profitable, much more profitable than repairing a roof. Some roofers have been known to exaggerate the extent of roofing problems and inflate their bills. This is especially true following big storms. Insurance adjusters are over-worked, and homeowners grow tired of waiting for roof repairs. These contractors take advantage of unprepared people. Homeowners sometimes pay more out of pocket.  They almost always wait longer for roof replacements than roof repairs.
At Protect Preserve, that is not who we are, or how we operate. You have our commitment to lay out all the options for you in a transparent way. We allow you to make informed decisions about your home.
Second, most roof repairs actually require better craftsmanship and more technical expertise than simply replacing a roof. Many contractors do not have experts with the technical proficiency to make difficult repairs. This is especially true after a hurricane. Florida roofing contractors are notorious for hiring any physical laborer they can find, after a big storm, regardless of their experience, work ethic, or professionalism.
At Protect Preserve, we pride ourselves on our training. Each of our crews is headed up by a true roofing expert that can handle the technical challenges posed by virtually any project.
Carefully Weigh the Advantages and Disadvantages of Different Styles of Roofing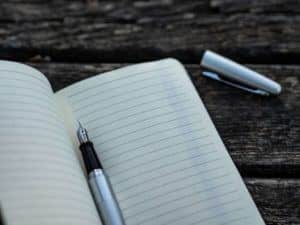 There are a lot of choices when it comes to roof types. There are also big differences when weighing the costs and benefits of different types of roofing. Traditional asphalt shingles typically have the lowest up-front costs. Architectural shingles are slightly more expensive, but are more durable and usually pay for themselves in the long run. Roof membranes are perhaps the most eco-friendly choice available. Metal and tile roofs tend to be pricy, but typically have the best longevity and a classic look that increases resale value. If you want to stay in your home for decades, durability and energy efficiency can be important considerations. If you plan to move, the cost of the project and the impact on resale value should both figure into your decision making. In order to maximize your investment, you should at least be able to discuss the following options with your Florida roofing contractor:
Slate roofs
Rubber slate roofs
Stone-coated steel
Built-up roofs (Commonly called BUR or "tar" roofs)
Roof membranes (for flat roofs)
Wood shakes
Solar roof tile
If your roofer cannot provide you with these options, keep looking. It is most likely not because they do not think these options are feasible. Rather, they most likely are not skilled in all of them to be able to provide each of them to you. Explore your options before you reroof a house in Florida to maximize your investment.
Look for References
A good roofing company will not be shy about sharing the quality of their work. One of the best ways to find that out is by talking to previous customers. Ask your next roofing company to give you references.
Licensed & Insured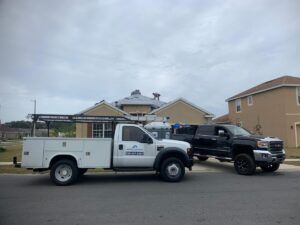 Make sure your contractor is licensed and insured. This may seem obvious, but there are fly-by-night roofing companies who are not certified. This is especially true after a major storm – when demand for labor is high. The devil is in the details. That means the roofing company needs to have employees who are certified for the specific tasks they perform and that are using materials rated for the job. Every worker needs to be covered by Worker's Compensation insurance. Roofing is one of the more dangerous occupations in America. If your roofing contractor is not properly insured, and something happens to their employee while working on your property, you could be subject to a lawsuit. Don't take a risk with your roofer. Make sure they have Workers' Compensation insurance.
Florida is Our Service Area
Protect Preserve is proud to serve most of Florida, with multiple hubs across the state. Learn more about:
Reroof houses in Tampa
Reroof houses in Orlando
Reroof houses in Jacksonville
Reroof houses in Panama City
For a free consultation and to discuss the best options to reroof a house in Florida, please call us at 833-PPROOFING (833-777-6634)